Product introduction
DHP type electric hoist welding electric hoist) is mainly used for large oil tanks and building climbing frames, so it is also called "group crane electric hoist". DHP type group crane electric hoist is HSZ type hand drawn by Shanyan lifting machine. The improved design of the hoist is based on the disc brake motor for power and the planetary reducer for deceleration. DHP type group crane electric hoist has the characteristics of compact structure, small size, light weight, high efficiency, convenient use, reliable braking and simple maintenance.

DHP type hoist crane group (solder pot electric hoist) for low-speed material handling aspects of a small stroke, equipment installation, mining and engineering construction, having a slow lifting, body light weight, high mechanical hardness, low wear characteristics of

DHP Type electric chain hoist refers to whether the building is more than ten layers or dozens of layers, as long as the erection of an external wall scaffold, with EDHP type electric chain hoist as the hoist, with the electric control box as the operation control center system, Fully meet the construction requirements of the frame structure, shear wall structure and cabinet shear structure. The biggest advantage of this frame is that it utilizes the existing materials of the building I unit, and adopts the traditional erection method, which can be safe and reliable. Convenient, reduce yards, save materials, improve work efficiency and many other special effects.

Scope of application: It is widely used in processing workshops, warehouses, docks, and various modern production lines and assembly lines in various industries. It is more flexible, safe and convenient to use in a small space. The electric arc hoist is also suitable for climbing frames in the field of construction engineering, lifting of molds, group cranes of large oil tanks, and has advanced level in the world.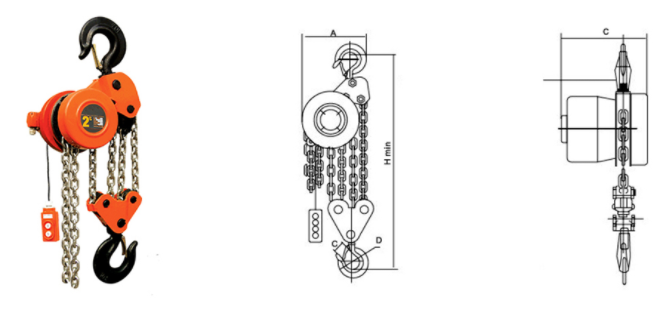 Product parameters
model

DHP5

DHP7.5

DHP10

DHP16

DHP20

DHP30

Rated lifting weight t

5

7.5

10

16

20

30

Lifting speed m/min

0.18

0.12

0.09

0.06

0.09

0.06

Experimental load t

7.5

9

12.5

20

25

40

Minimum distance between two hooks mm

600

700

780

920

1100

1400

Number of lifting chains n

2

3

4

6

8

12

Lifting height m

3-9

Motor power W

500

500

500

500

500

500

Motor speed r/min

1380

1380

1380

1380

1380

1380

power supply

380v/50Hz

Net weight (6m) kg

63

84

120

170

260

300

Packing gross weight (6M) kg

70

92

130

185

270

400

Packing size mm

500x400x400

500x420x390

610x480x480

620x500x480

700x600x440

900x800x480

Note: Note: For each increase of 1 meter, 5T increases by 4.5kg, 7.5T increases by 6.8kg, 10T increases by 9kg, and 15T increases by 13.5kg.



Note: please call 400-693-1966 or 159-2173-5568 or 135-8570-7531 for detailed parameters.